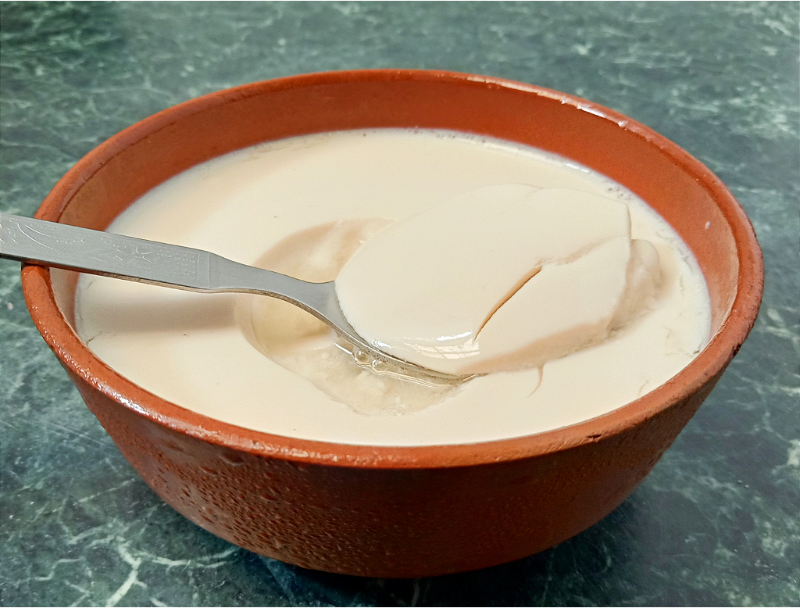 Update: This method works well with Sofit brand of soy milk as well. Use the plain unsweetened version for the best result. 
Note: This post is NOT sponsored by Soy Sipp/Soy Life! It's just that I personally like this brand of soy milk and believe it has the potential to make the lives of vegans across India easier 🙂
Right now, I'm sipping on a cup of masala chai made with Soy Sipp milk and thinking how much the vegan scene in India has changed over the past few years! While I'm personally not much into using store-bought dairy alternatives, I do acknowledge these ready-to-use products have made the lives of vegans in India a lot more convenient. One such product I have recently discovered is this Soy Sipp milk! I was never a fan of store-bought soy milk, but this one is different. Compared to other easily available soy milk brands, this one has a more neutral flavor and is perfect for making tea, coffee, smoothies, milk-based gravies, soups, sweet dishes, etc. It's reasonably priced as well. And the best thing? It yields such lovely curd 🙂
While the company is based in Delhi they deliver all over India. The contact details are given below. Just call them up and place your order!
Website: http://www.soylife.in/
Email: [email protected]
Facebook: https://www.facebook.com/SoylifeIndia/
Phone: (+91) 99900 78888 (Harsh Vardhan)
Time Taken: 15 minutes + setting time
Yields: Approx. 450 ml
Ingredients:
Method:      
Bring the milk to a boil while stirring continuously. Lower the heat and simmer for 4-5 minutes, stirring occasionally. Remove from the stove.
Let the mixture cool down for several minutes. Once it is just slightly warm—you should be able to dip a finger comfortably—mix in the starter curd/ starter liquid and stir.
Keep aside to set for as long as you would for dairy curd according to the climatic conditions in your region. Setting time would vary from 5-7 hours in summer to 10-12 hours in winter.
Also see: 5+ Types of Homemade Vegan Curd